We're a leading provider of rapid response services in the specialist cleaning sector across the UK.
At ICE Cleaning, we use leading industry equipment and our professional expertise to carry out high standard cleans in all types of environments.
Founded
2019
Clients
2,000+
Cleans
20,000+
Review Rating
4.9/5
Founders' 2023 Statement
Since the Company was founded, we have established an impressive portfolio of high-profile clientele across a range of sectors, from education to retail, to healthcare and even sporting events. Our work has captured the attention of national publications such as the Daily Telegraph and The Times, both during the coronavirus pandemic and beyond the lockdown era.
The wider role of the cleaning industry remains as important as ever. From making people feel safe in their homes, or employees at their place of work, the demand for specialist cleaning remains strong. We pride ourselves on our excellent customer services, which is why our team is available around the clock to provide support, and all clients receive a follow-up call following completion of work. Our friendly agents check all customers are satisfied with our services and assist with any concerns in a time-efficient manner.
As we enter 2023, we will continue to provide high quality cleaning solutions to our customers. Our objectives for the year ahead include building the business' presence on a larger scale and raising awareness of the crucial work that takes place in the cleaning industry. Additionally, we will invest in our people through training and other professional development.
We'd like to thank all our hard-working staff and technicians, whose support and dedication on a daily basis is imperative to the success of our business. We look forward to seeing what 2023 has in store for us!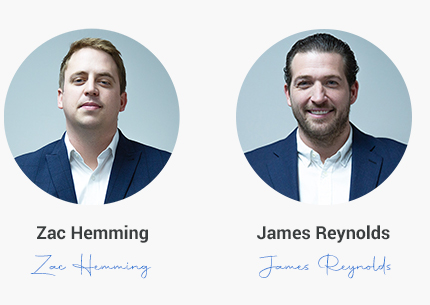 Why choose us?
COVID-19 secure
Nationwide coverage, available 24/7
Able to arrive within 60 minutes of your call
Free survey provided prior to quotation
Emergency response team
Offer a bespoke service designed to suit all your needs
All technicians hold professional health and safety qualifications, including BICSc, IOSH, Dewpoint Professional & Safe Contractor
Our values
We pride ourselves on being consumer-centric
We're honest and transparent with all clients
We aim to exceed customer expectations
We work as a team to produce excellent results
Milestones
Here's a couple of key moments in our history
Oct '23
Attended European Cleaning & Hygiene Awards
Travelled to Dublin, Ireland, to attend the 2023 European Cleaning & Hygiene Awards.
Sep '23
Sponsored BICSc Awards
Supported the British Institute of Cleaning Science at their annual awards ceremony.
Jul '23
Winner of Best Specialist Cleaning Company 2023
Selected as the UK's Best Specialist Cleaning Company in the Global Excellence Awards.
Jan '23
Co-Founder Zac Hemming shortlisted in Top 10 CEOs in 2023
Celebrated our Co-Founder & CEO, Zac Hemming, being selected as a Top 10 CEO.
Dec '22
Attended Cleaning Excellence Conference & Awards
Shortlisted for 'Best COVID-19 Response' & 'Cleaning & Hygiene Team of the Year.'
Oct '22
Shortlisted as a finalist in the Tomorrow's Health & Safety Awards 2023
Shortlisted as a finalist for our fire damage cleaning services in Tomorrow's Health & Safety Awards 2023.
Sep '22
Supported i-Recognise 2022
Shared our support for the i-Recognise movement on 16th September, which celebrates the work and dedication of cleaning technicians across the industry.
Aug '22
Extended our partnership with West Ham United F.C.
Extended partnership as the Club's cleaning contractor for a further three years, and became an official sponsor of the Men's team.
Jul '22
Announced our new Employee Assistance Programme (EAP)
Introduced our new Employee Assistance Programme (EAP) in association with Health Assured, to support staff with personal and professional problems.
Jan '22
Shortlisted for the European Cleaning & Hygiene Awards
Got shortlisted as a finalist for the 2022 European Cleaning & Hygiene Awards in the Start-up of the Year category.
Sep '21
Assisted National Grid
Carried out risk assessments and fire damage cleaning services for National Grid following a major incident.
July '21
New office move
Moved to our new office in Cudham, Kent, following the expansion of our workforce.
Jun' 21
Supported the PGA Tour during the Scottish Open
Assisted the PGA Tour over a two-month period during the Scottish Open event.
Jan '21
Became the official cleaning contractor of West Ham United
Renewed our sponsorship with West Ham United women's team and became the official cleaning contractor of West Ham United FC.
Jan '21
Heard on the radio
Featured on LBC, Capital, Heart, Gold, Smooth Radio, Radio X & Classic FM.
Dec '20
Seen in London Underground
Appeared in Oxford Circus, Liverpool Street & Waterloo.
Nov '20
Recommended by The Telegraph
Featured in The Telegraph for our outstanding efforts to reduce the spread of COVID-19.
Oct '20
Worked with the BBC
Assisted BBC One during the filming of 'The Cleaner'.
Sep '20
Recognised by The Times
Acknowledged by The Times for being an industry-leader in the fight against coronavirus.
Aug '20
Signed contract with Nando's
Became the sole cleaning contractor of Nando's, covering 497 restaurants nationwide.
Jun '20
Moved into our new office
Relocated to our office in Orpington, Kent.