Undiscovered
Death Cleaning
Sensitive & discreet service
Industry accredited experts in
biohazard cleaning, decontamination
& odour removal
Emergency response team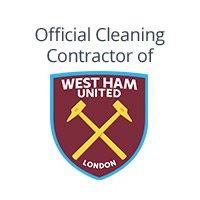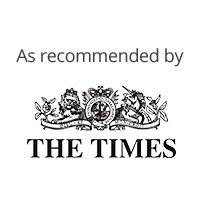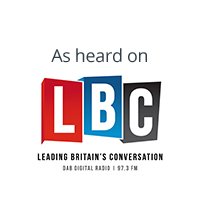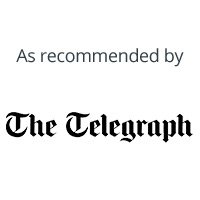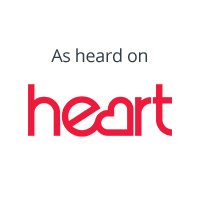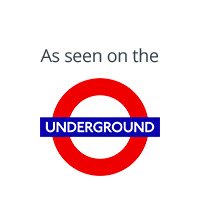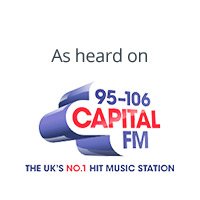 After Death Cleaning Services
We're industry-accredited experts and one of the leading companies in the field of biohazard cleaning in the UK.
Undiscovered Death Cleaners
Though unpleasant, there are cases where a death remains unknown for some time before being dealt with. Often it is only through complaints from neighbours of an unusual odour coming from the property that the scene is discovered, by which time several hazards will have surfaced.
From foul odours to large numbers of pests, various issues must be dealt with. Luckily, we're here to help. We offer undiscovered death cleaning services to customers across the UK. Reach out at 0208 066 0360 or enquiries@icecleaning.co.uk to discover more about the undiscovered death cleaning services we provide.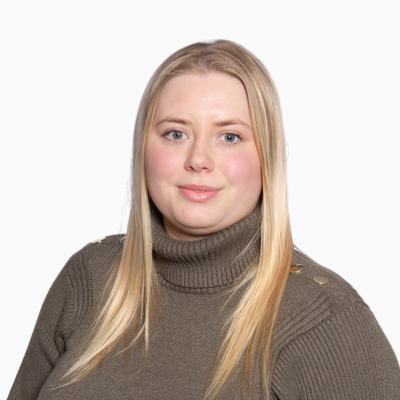 Sydney Bowell
Operations Assistant
Speak with me today,
I'm here to help
By asking you a few questions either via phone or email I can immediately provide a realistic estimation of the cost.
FAQs
The basics
Why is undiscovered death cleaning important?
In the unfortunate case where anyone comes across a body that has been undiscovered for a long time, there are often many hazards present that we may not think about.
Bodily fluids will soak into any fabrics and flooring, and the damage can become extensive if this is left long enough. It is important to have specialist cleaners on-site as soon as possible to prevent the spread of diseases, biohazards, pests and odours.
What qualifications do your after death cleaners have?
All of our technicians are fully trained to manage any potential hazards and will be able to sensitively clean the scene. They hold qualifications with Dewpoint Professional, Safe Contractor and NACSC (National Academy Of Crime Scene Cleaners).
Can you clean hard-to-reach places?
Our trauma cleaners are fully qualified to use machinery or tools to clean hard-to-reach areas if necessary.
What equipment do you use to clean up after undiscovered deaths?
Our expert undiscovered death cleaners will decide on the correct choice of equipment, cleaning products, and decontamination methods depending on the severity of the situation.
All of our technicians will wear the appropriate PPE on-site and arrive in discreetly marked vehicles to retain confidentiality. We use industrial-grade chemical solutions to achieve a thorough cleaning.
Booking the clean
When are you available?
We're available 24 hours a day, 7 days a week and can reach you in a matter of hours in an emergency.
On the day
Will your technicians wear full PPE?
Yes, where necessary full personal protective equipment (PPE) will be worn by our team.
Customer care
How can I get in touch after the service?
Give our friendly support team a call on 0208 066 0360 to discuss any concerns following the service.
What if I'm not happy with the service?
Our technicians will not leave the site until you are 100% satisfied with the level of service provided.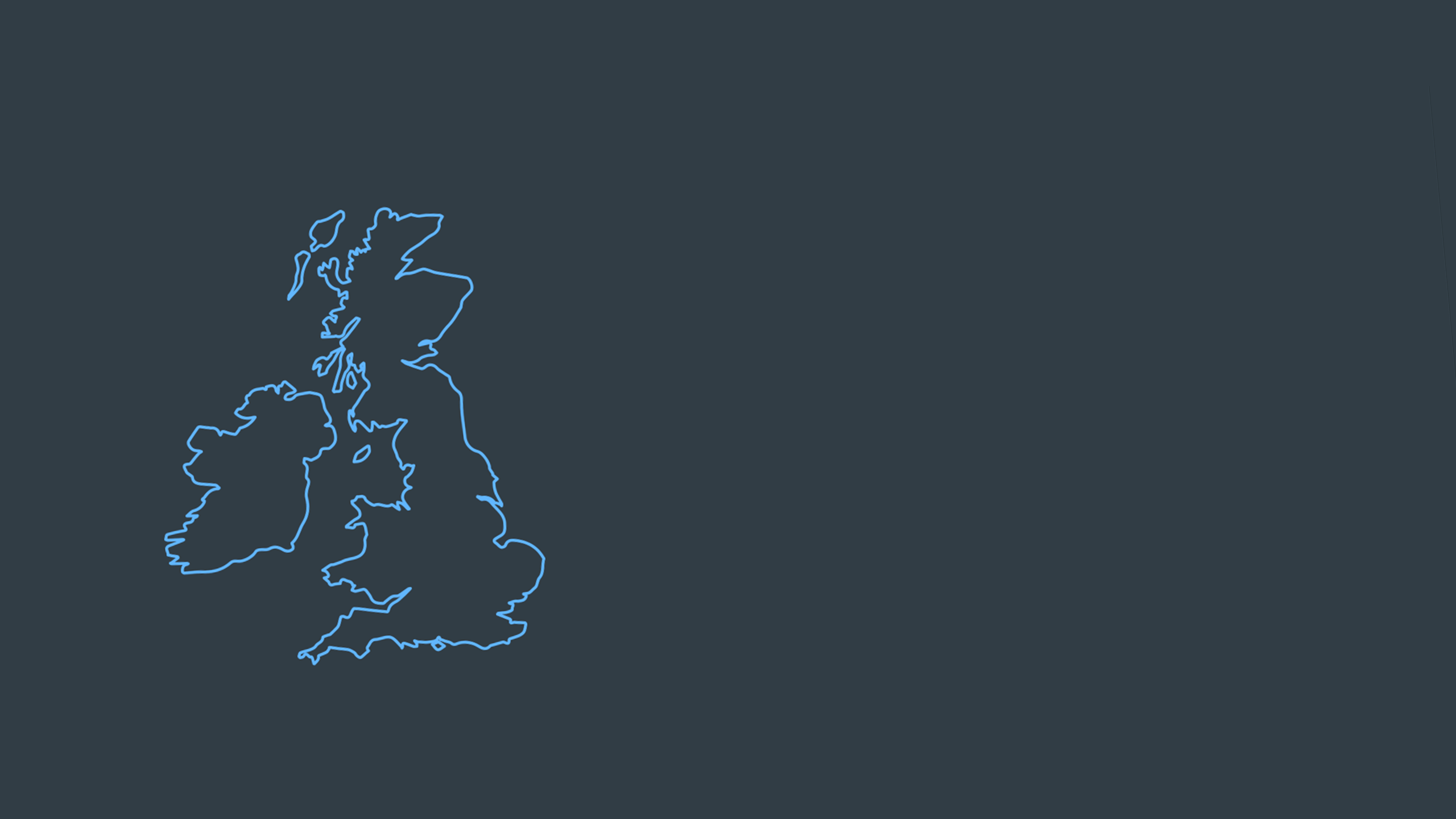 Why choose us?
COVID-19 secure
Nationwide coverage, available 24/7
Able to arrive within 60 minutes of your call
Free survey provided prior to quotation
Emergency response team
Offer a bespoke service designed to suit all your needs
All technicians hold professional health and safety qualifications, including BICSc, IOSH, Dewpoint Professional & Safe Contractor
We're fully accredited
We place best practise, professional expertise and health and safety at the core of our business. We're fully compliant with all legal obligations. You can view a list of our accreditations below, or visit our Health & Safety page for more information.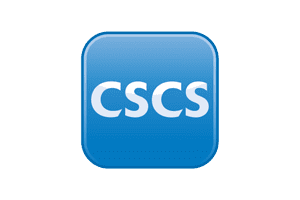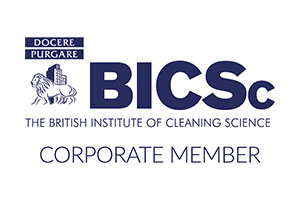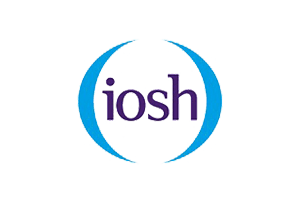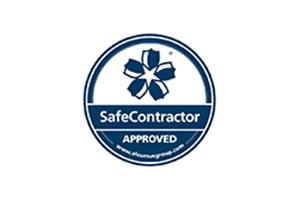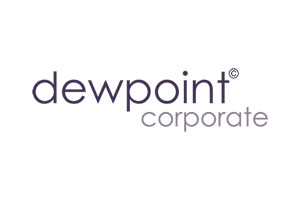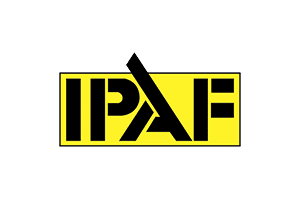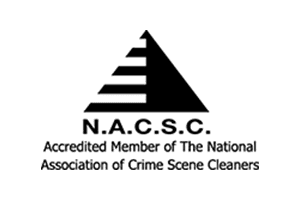 All employees we send on-site hold a wide range of industry accreditations with trauma cleaning
Undiscovered death cleaning, also known as trauma cleaning, refers to the process of cleaning and restoring a space where an undiscovered death has occurred. It involves the removal and decontamination of biohazardous materials, addressing odours, and restoring the affected area to a safe and liveable condition.
Trauma cleaning is often necessary to ensure the proper handling and disposal of biological substances and to mitigate any potential health risks associated with the aftermath of an undiscovered death. However, trauma cleaners are faced with many risks and biological hazards.
What hazards are involved with trauma cleaning?
Bloodborne pathogens
Bloodborne pathogens pose a threat to anyone who comes into contact with them. If not handled correctly, you run the risk of contracting a serious disease, such as Hepatitis or HIV.
Biohazards
As well as bloodborne pathogens, there are various other biohazards to be aware of. Bacteria found in blood and other bodily fluids can remain active outside the human body for days or even weeks.
Insects & pests
According to Forensic Entomologist Michelle Gamber, the most common bugs associated with death are beetles and flies. Insects are usually the first to arrive at a death scene and allow investigators to predict how long the body has been rotting. Professional assistance will be required to completely eradicate pests from the property.
Foul odours
Though you may not treat odours with the same level of concern as biohazards, bloodborne pathogens or insects, they can be just as difficult to eliminate. ICE Cleaning use specialist equipment to treat the contaminated areas and neutralise any odours.
To manage these potential hazards, our technicians have been fully trained to deal with all health and safety precautions in a professional manner. Holding accreditations with:
NACSC (National Association of Crime Scene Cleaners)
How decluttering a home before death is valuable
Decluttering a home before an undiscovered death is a useful and important task that can help alleviate the burden on loved ones and make the process of dealing with the loss of a family member or friend easier and more manageable.
When someone passes away unexpectedly, their loved ones are often left to deal with the aftermath, including sorting through their belongings and deciding what to keep, donate, or dispose of. This can be an overwhelming and emotionally draining task, especially if the home is cluttered and disorganised.
By decluttering the home, you can simplify the process for your loved ones. This ensures that they are not left with the added stress of sorting through a cluttered home during a difficult and emotional time.
In addition to making the process more manageable, decluttering can also help your loved ones feel more connected to you by preserving your most cherished possessions and making them easier to access and enjoy.
Decluttering your home before an undiscovered death can also help prevent valuable items from being lost or damaged. By organising and decluttering your belongings, you can ensure that your loved ones are aware of their existence and location, and can take steps to preserve and protect them.
How to sort through a lifetime of clutter
Whether a friend or family member has passed away unexpectedly, being left with the task of sorting through a lifetime of clutter can be emotionally and physically draining. This process can be even more difficult if the deceased was a hoarder, and you may be feeling lost or stressed.
To prepare yourself for this daunting task, you should list out everything that you need to do. This could include preparing for the funeral and speaking to people to ease you through this. To declutter a house, you should:
Secure the house by clearing away organic or perishable items. Conduct a regular or general cleaning process and change the locks if necessary. Ensure any pets left behind have a safe place to live, or have been handed over to an animal shelter.
Locate and secure all important paperwork and documents. This could include a will, bank statements, insurance policies, or passports.
Prepare to sort through the deceased's belongings and decide on what to keep, donate, sell, recycle, appraise, or dispose of.
Ensure any valuable items are appraised by expert individuals or at an auction house.
Renovate or recycle the items where possible.
Donate items to a charity shop or sell them at a car boot sale.
Hire a skip to sort through and dispose of items you are having difficulty getting rid of.
Get in touch with us today
To find out more about any of our cleaning services, contact a member of our team today. You can either email us at enquiries@icecleaning.co.uk or give our support team a call at 0208 066 0360.