Hoarder
Cleaning Service
Discreet & delicate service
Minimising the stress of a hoarder scenario
Decontamination & odour removal
Free no-obligation quote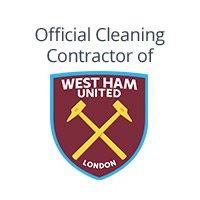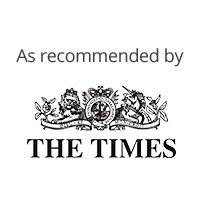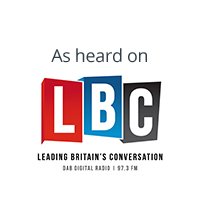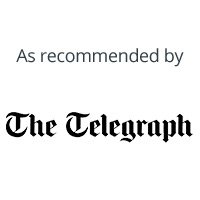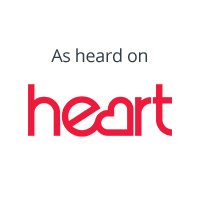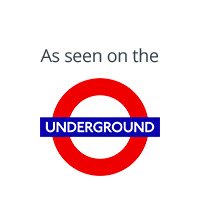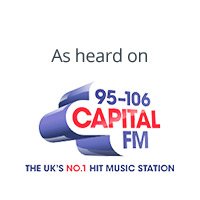 Hoarder Cleaning Services
We offer a comprehensive hoarder cleaning service which includes the clearance and disposal of unwanted possessions, and a thorough decontamination of the property.
Ready for professional help? We're here for you.
Whether you want to clear out your own home or are supporting a relative who suffers from hoarding disorder, we can support you with our discreet, compassionate hoarder cleaning services.
Our fully qualified hoarder cleaners have many years of experience clearing out properties. As biohazard specialists with access to the latest cleaning tools and equipment, they can also eliminate any harmful viruses and bacteria, and restore the affected area to a safe, clean environment.
Our technicians are trained and accredited by a wide range of organisations including BICSc and the NACSC, too, and can provide a complete solution to a sensitive problem. We understand that it can be a stressful time for everyone involved, so we will work closely with you at every step of the way.
Give our friendly support team a call on 0208 066 0360 today or email us on enquiries@icecleaning.co.uk to find out more about our professional hoarders cleaning process. We will also price match your service - just mention it to us when you call.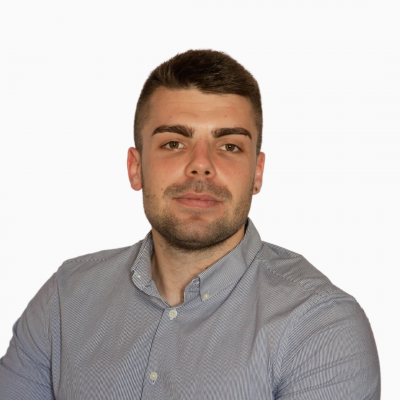 Liam Maddock
Sales Representative
Speak with me today,
I'm here to help
By asking you a few questions either via phone or email I can immediately provide a realistic estimation of the cost.
Our hoarder cleaning process
Step 1 Contact
To book a free, no-obligation survey appointment, either give us a call on 0208 066 0360 or email us on enquiries@icecleaning.co.uk.
A member of our friendly support team will reach out to discuss your requests and provide an estimated cost for the hoarder cleaning service.
Our technicians will visit the site to review the current situation.
Step 2 Quote
Adhering to all health and safety protocols, our technicians will assess the state of your home. They will then conduct a risk assessment to avoid unforeseen issues arising during the cleaning process.
Our team will make tailored suggestions concerning the best service for your situation and address any concerns or queries. You will receive a comprehensive, free quote for the hoarder cleaning.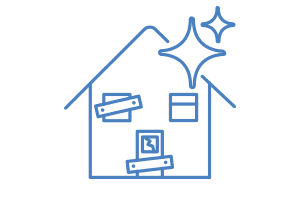 Step 3 Cleaning
If necessary, our technicians will start by treating the air to make it safe to work in. Our technicians will then remove unwanted items from the property.
Then, they will deep clean and decontaminate the property to remove any bacteria and viruses, as well as unpleasant odours.
Step 4 After care
Here at ICE Cleaning, we go the extra mile to ensure all clients are satisfied.
Our dedicated customer service team strive to converse with every client following the hoarder clean to make sure all expectations have been met.
You'll also be given the opportunity to write a genuine Google Review.
Hoarder Cleanup FAQs
The basics
Will it be safe to enter the property after the clean is complete?
We will not leave the site without ensuring the property is 100% safe to re-enter. The decontamination process aims to eliminate all foul odours and traces of unsafe bacteria.
Can you assist with the removal of unwanted furniture?
Our technicians are fully qualified to dispose of hazardous items, and more than happy to remove any unwanted furniture or objects from your property.
Will I be able to keep certain items in the property?
Rest assured; you are in control throughout the process. Though we may advise to dispose of any potentially hazardous items for your own safety, it is your choice which items you would like to keep.
What qualifications do your workers hold?
Our technicians hold a range of qualifications, including IPAF, Safe Contractor and IOSH. They have been accredited by a wide number of organisations including Dewpoint Professional and the National Association of Crime Scene Cleaners, too.
Estimates and charges
How do I get a quote?
To receive a free no-obligation quote, please call our friendly support team on 0208 066 0360. Our staff will also be able to provide you with professional advice regarding your required services.
Booking the clean
When are you available?
We're available 24 hours a day, 7 days a week and can reach you in a matter of hours in an emergency.
Customer care
How can I get in touch after the service?
Give our friendly support team a call on 0208 066 0360 to discuss any concerns following the service.
Customer reviews
Our happy customers have rated our service as
4.9 ⭐️⭐️⭐️⭐️⭐️ on Google.
Why choose us?
COVID-19 secure
Nationwide coverage, available 24/7
Able to arrive within 60 minutes of your call
Free survey provided prior to quotation
Emergency response team
Offer a bespoke service designed to suit all your needs
All technicians hold professional health and safety qualifications, including BICSc, IOSH, Dewpoint Professional & Safe Contractor
We're fully accredited
We place best practise, professional expertise and health and safety at the core of our business. We're fully compliant with all legal obligations. You can view a list of our accreditations below, or visit our Health & Safety page for more information.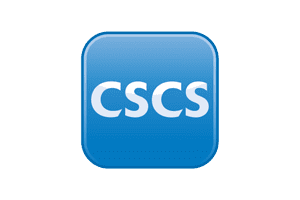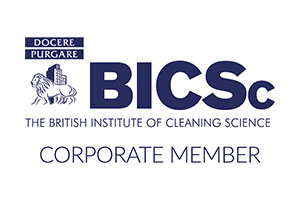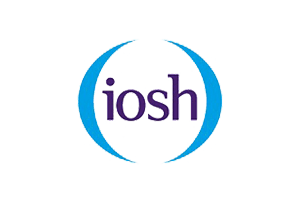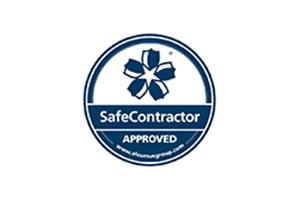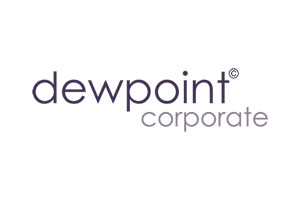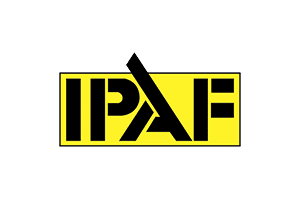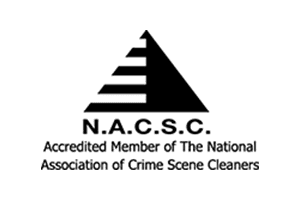 Hoarding is a mental disorder which affects over 1.2 million people in the UK.
It can be difficult coming to terms with hoarding, but it's important to confront the issue as soon as possible. Whether you're struggling to access parts of your home or feel isolated dealing with the matter on your own, the experience of hoarding can feel overwhelming.
What are the dangers of hoarding?
Hoarding – which is often recognised as a form of obsessive-compulsive disorder (OCD) – may create a number of safety risks within your home. This can be dangerous for anyone living in your home, as well as guests who enter the property.
Obstruction of emergency exits
Large amounts of clutter can make it difficult for you to reach the emergency exits in your home. This poses a major risk in the event of a fire or flood, where quick access is essential.
Should an emergency arise, timing can make a huge difference. Knowing that it'll take you several minutes to escape can make the situation even more stressful.
The build-up of possessions may also prevent you from opening windows in your property, leading to lack of ventilation and poor living conditions.
Without sufficient air flow, your home is more susceptible to mould and damp. High levels of humidity can cause both physical and structural changes to your building, as well as having a detrimental effect on your health.
Increased chance of tripping
If you're struggling to see the floor, there's a good chance you'll fall over your possessions at some point.
Falling can cause serious physical injury, particularly if there are sharp items nearby. What's more, you may find it difficult to get back up afterwards.
Possibility of being crushed by falling objects
If you do happen to trip over items in your home, it's likely that other objects will fall down, too. This can result in further injury, particularly where items are stacked to high levels.
Pest infestations
Where there is lots of clutter in the home, rodents and insects can become a problem.
If the clutter is physically preventing you from cleaning your home, the level of hygiene will fall. Unhygienic conditions may attract germ-ridden rodents, leading to infestations.
In extreme cases, you may be unaware of faeces or dead animals in your home. This is not only unhygienic, but also creates the perfect environment for other bacteria and viruses to thrive, and puts people at risk of serious health issues.
How to help someone with hoarding disorder
If a friend or family member is hoarding, you might be tempted to carry out a house clearance for them. Not only is this very difficult and dangerous, it won't help the person suffering from hoarding disorder and could even make the situation worse.
Instead, focus on getting them help for their hoarding disorder. Try to persuade them to see their GP or a mental health professional so they can begin to work through what is causing them to hoard. They may not think they have a problem, so make sure you are gentle and respectful about the issue.
When they are ready to start the process of clearing out and cleaning the property, you must hire a professional hoarder cleaning company. Be patient throughout the hoarding clean up process as it could take them a long time to part with their possessions, and it may be a distressing time for them.
You can learn more about supporting a hoarder in this blog.
What's involved in our hoarder cleaning service?
The cleaning process consists of two parts:
1. We'll begin by gently removing all unwanted items from your property.
During this stage, it's up to you whether you'd like to be present or not. In most cases, our customers prefer to be absent whilst we take care of any unwanted possessions.
We're licensed to handle and dispose of everything from old furniture to biohazards and promise to abide by strict health and safety procedures throughout.
2. Our qualified technicians will then carry out a deep clean and decontamination of the entire building.
This part of the process is essential in order to eliminate foul odours and secure a safe environment for all parties. Even once all items have been removed from the property, it's likely that large amounts of bacteria and viruses will be present in your home.
With access to the latest tools and equipment, our technicians can eradicate these harmful germs in a matter of minutes, giving you peace of mind that the property will return to a sanitary, habitable state.
We can carry out discreet cleaning for hoarders
Our technicians can arrive in unmarked vans, wear plain clothes instead of uniforms, and remove and dispose of waste in a way that draws minimal attention to the situation. Should you have any other requests, just let us know.
Get in touch
The first step to fixing the problem is admitting you need support. Whether you choose to confide in family or friends before seeking help, or come directly to us, we'll be here waiting for whenever you're ready.
Our professional customer support team will be able to provide you with detailed advice on the information needed, from which you'll receive an estimated quote for the work.
When it comes to the day, we leave it up to you to decide whether you'd like to be present. We promise to be careful and considerate at all times.
Simply give us a call on 0208 066 0360 or send your details to enquiries@icecleaning.co.uk to find out more. Need hoarder cleaning in London? You can find out more about our hoarder cleanup services for your area here.