Mercury
Clean-up & Disposal
Hazardous chemical clean-up specialists
Rapid service to minimise health implications
Fully permitted to handle & dispose of mercury
Can handle any size & form of mercury spill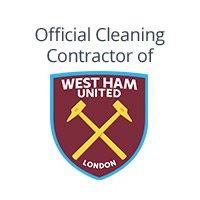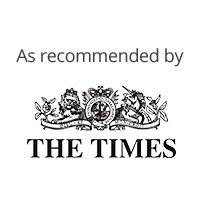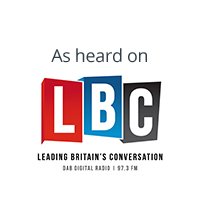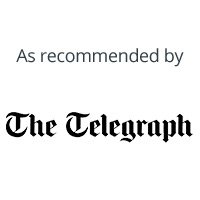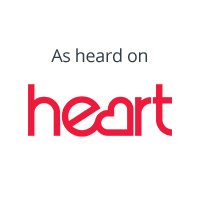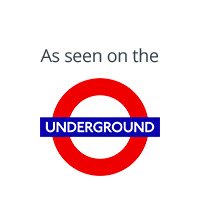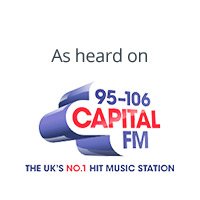 Mercury Spill Clean-Up Services
We can decontaminate the area quickly and safely with our extensive experience in the industry. Call
0208 066 0360

to speak with an expert immediately.
You should not attempt to deal with a mercury spillage yourself.
At ICE Cleaning, we provide effective mercury cleaning services. A mercury spillage must be treated as an emergency due to the health risks caused by mercury exposure. It can be life-threatening, often presenting symptoms such as chest tightness, breathing difficulties, and hallucinations.
To ensure the safety of your premises, our certified experts use only the latest equipment and solutions to deal with the mercury spill. We take pride in our work and remain on-site until you are satisfied with the results. We understand that your safety is of the utmost importance, and we strive to provide the best possible service to give you peace of mind.
Our friendly support team can be contacted at 0208 066 0360 or enquiries@icecleaning.co.uk. We are here for you 24/7, 365 days a year. We can be on-site at your earliest convenience in an emergency, and we can provide you with expert advice on how to keep safe during a mercury spill.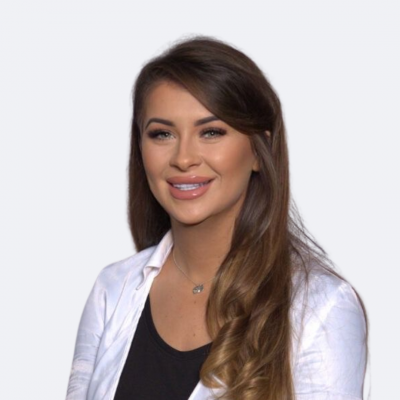 Zoe Dunning
Sales Representative
Speak with me today,
I'm here to help
By asking you a few questions either via phone or email I can immediately provide a realistic estimation of the cost.
Our mercury clean-up & disposal treatment process
Step 1 Contact
You can book a free, no-obligation survey appointment by either visiting our website or contacting us directly by phone at 0208 066 0360 or email us at enquiries@icecleaning.co.uk.
A member of our team will call you to discuss your requests and deliver an estimated cost for the mercury cleaning services.
Our technicians will visit your site to review your situation. We're available 24 hours a day, 7 days a week.
Step 2 Quote
Once our technicians arrive on-site, they will ventilate the affected areas if you have not done so already. A risk assessment will be conducted of the affected room and throughout the property.
The air purity will be tested to identify the levels of mercury present — this is done to ensure that upon completion, all mercury vapours will have cleared out.
Our team will make tailored suggestions concerning the best service for your situation and address any concerns or queries.
We will provide a comprehensive, free quote for the cleaning service.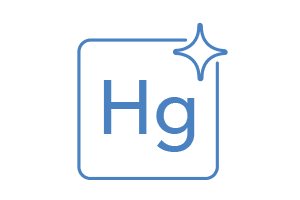 Step 3 Cleaning
Our qualified technicians will arrive promptly, fully uniformed with ICE Cleaning ID badges.
Once we have the results from our site survey, our technicians will begin the clean-up process in accordance with health and safety. The area will be flushed of mercury vapour, and we then begin the 3-stage decontamination process.
We may repeat these stages several times to ensure any remnants of mercury are completely eliminated. Upon completion, we ensure the air purity is at an acceptable level and dispose of any contaminated waste off-site.
Our team will review and document the completed work, making sure you're pleased with the job. Included in the certificate will be a guarantee.
Step 4 After care
We go the extra mile to ensure all customers are well cared for.
When our cleaners complete their work, the air quality and all surfaces will be thoroughly decontaminated. The affected area will be safe to occupy once again, and we will answer any questions or concerns you may have afterwards.
Our dedicated customer service team strive to converse with every customer following their service to make sure all expectations have been met.
You'll also be given the opportunity to write a genuine Google Review.
Mercury Cleanup and Disposal FAQs
The basics
What dangers are associated with mercury?
There are many risks associated with mercury that can have negative consequences for human health. For example, acute exposure to mercury can cause:
Chest tightness
Personality changes
Hallucinations
Muscle weakness
Breathing difficulties
Nausea & vomiting
If you are exposed to a mercury spill and begin to show symptoms, you should call 111 for medical advice or call 999 if your symptoms progress.
How do you clean up mercury?
Once our technicians arrive on the scene, they will first carry out a risk assessment to identify the severity and size of the spill. Before the cleaning, we test the area before extraction to identify the levels of mercury present in the air.
Using the conclusion from the results, they will then conduct a 3-stage decontamination process. We use specialist equipment to extract the mercury, ensuring all residual spillage is removed. This decontamination process may need to be repeated several times until our cleaners are sure no remnants of mercury remain.
Following the completion, we will conduct testing again to make sure the environment is back to safe and clean levels for you to occupy again. We will also provide you with a decontamination certificate.
What is mercury found in?
Mercury is a naturally occurring element that we encounter at small levels throughout our lifetimes. When you are exposed to mercury, this usually happens through the consumption of large, predatory fish and shellfish. These levels are normally low enough not to cause enough alarm — mercury spills are the biggest cause for concern.
We see spills in all kinds of settings, particularly in antique stores, charity shops, and older homes. For instance, you can find mercury in old barometers and thermometers, which are often stored in domestic settings.
Other uses of mercury include the form of dental amalgams, though this has been restricted in recent years by EU regulation. There is also a risk of occupational exposures when working with mercury in recycling facilities, factories, and warehouses.
If not dealt with immediately, can the mercury cause permanent damage to the site?
Mercury can leave a permanent stain on all surfaces of direct contact. If elemental mercury comes into contact with fabrics such as sofas, cushions, carpets, and curtains, it will soak into the material and stain. Removing mercury from porous materials will require more intense cleaning that you should leave to the professionals.
Are you qualified to dispose of harmful chemicals?
Yes – ICE Cleaning is fully permitted to both handle and dispose of chemicals, including mercury.
Technologies used
What tools do you use to carry out the cleaning process?
We use industrial-grade technology combined with neutralising chemicals to thoroughly decontaminate all affected areas. These tools also help us flush the air of any toxic vapours present, making the environment safe to occupy again,
Estimates and charges
How much will the clean-up process cost?
The cost of the clean-up will be determined by the extent of the mercury spill. We ask that you provide us with photos and arrange a survey with us so we can give you a more accurate price. Give us a call on 0208 066 0360 to receive a free estimation, or email us photos of the spill at enquiries@icecleaning.co.uk.
Booking the clean
When are you available?
Our technicians are on-hand 24 hours a day, 7 days a week, and can reach you in just 60 minutes.
Where are you based?
Our head office is located in Orpington, Kent, but we have teams situated all around the UK.
On the day
Will your technicians wear full PPE?
Due to the toxicity of mercury, our technicians will wear full Personal Protective Equipment (PPE) and Respiratory Protective Equipment (RPE) for their own health and safety.
Customer care
What if I'm not happy with the service?
Our technicians will remain on-site if you are not satisfied with the results, or they feel that the environment is not yet safe to occupy. We always hope that our customers are satisfied with the results of their service, but we are here for you if you're not happy with something.
You can get in touch with our friendly support team at 0208 066 0360 or send us an email at enquiries@icecleaning.co.uk for any concerns you wish to address.
How can I get in touch after the service?
One of our customer service agents will be in touch following the service to check you're satisfied with the results and address any concerns that you may have.
For any queries during the process, our team can be reached at 0208 066 0360. Alternatively, you can email us at enquiries@icecleaning.co.uk.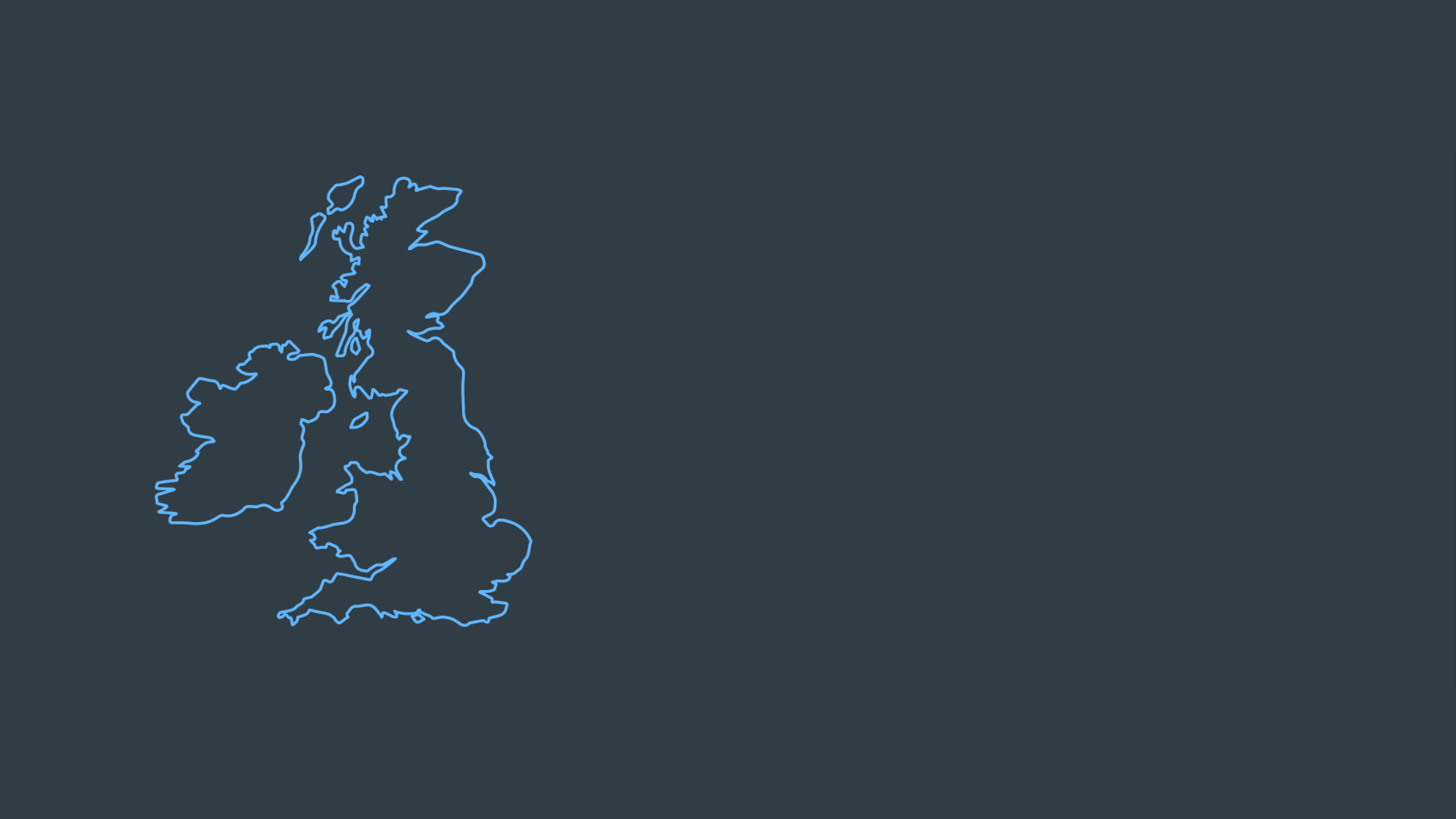 Our experts can arrive on site within 60 minutes
COVID-19 secure
Nationwide coverage, available 24/7
Able to arrive within 60 minutes of your call
Free survey provided prior to quotation
Emergency response team
Offer a bespoke service designed to suit all your needs
All technicians hold professional health and safety qualifications, including BICSc, IOSH, IPAF & Safe Contractor
We're fully accredited
We place best practise, professional expertise and health and safety at the core of our business. We're fully compliant with all legal obligations. You can view a list of our accreditations below, or visit our Health & Safety page for more information.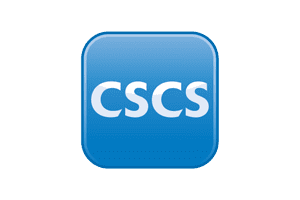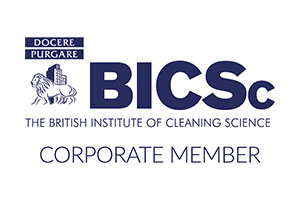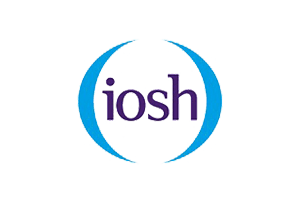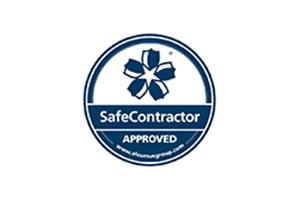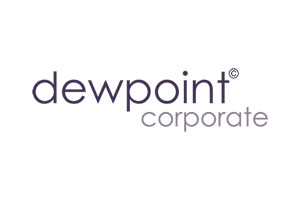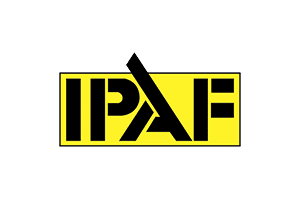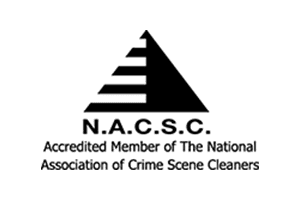 Our 3-stage decontamination process for tackling mercury
When we arrive on-site for a mercury spill cleaning procedure, we ensure that everyone in the vicinity is safe. It is imperative that anyone who may have been exposed to mercury seeks medical assistance immediately, and our team of experts can restrict the area to keep everyone safe.
Before we begin our decontamination process, a survey must be conducted and all windows must be opened to allow mercury toxins to escape the area. The air will be tested for levels of mercury throughout the assessment, and we flush out any areas with high levels of vapours. Once this is completed, we move onto the 3-stage decontamination process:
We collect all visible mercury in the area with our state-of-the-art technology, effectively containing it and preventing the spread of further vapours.
The remaining contaminants are removed from the area and treated with industrial-grade solution agents. We ensure that all hazardous waste is removed off-site in a proper manner.
We repeat this cycle of cleaning and decontaminating, and we test the air one final time to ensure all vapours have been eradicated.

We never leave the site unless we feel it is safe, or if you are concerned about the quality of our work. Our on-site technicians will be happy to answer any queries you may have. Our cleaning experts have undergone extensive health and safety training and hold a variety of industry-accredited qualifications, including:
What types of mercury are there?
Mercury is a naturally occurring substance found in soil, air and water. There are three types of mercury, each with its own ways of manifesting and inflicting effects on the human body. These three types are:
Elemental
This is the most recognised form of mercury, often referred to as 'quicksilver'. This is because of its liquid, silvery appearance. Before regulations tightened in 2006, it was commonly used in measuring devices such as thermometers, barometers, manometers, and strain gauges.
Organic
This type of mercury is also known as 'methylmercury', and it is considered one of the most dangerous forms of mercury. It occurs naturally in the ocean and is consumed by fish in the aquatic food chain. Most fish that carry mercury are shellfish and large, predatory fish. We often consume small traces of this mercury, but it is small enough to not make an impact.
Inorganic
You are less likely to come across this form of mercury unless you work in industrial or chemical work sites. Inorganic mercury exposure is more likely to occur in workplaces, making it an occupational exposure. It is utilised in some chemical processes, and recently it was discovered to be used in some cosmetics as of 2022.
What products continue to use mercury?
Although our use of mercury has been heavily regulated and less common, it is still used in some processes. Mercury is a very conductive element and it is indestructible, making it a key component in many electrical devices. The Minamata Convention is working hard to reduce our reliance on mercury, and by 2025 they intend to phase out the following mercury products:
Compact fluorescent lamps
Cold cathode fluorescent lamps
External electrode fluorescent lamps
Strain gauges
Electronic and electrical measuring devices
Mercury vacuum pumps
Tyre balancers and wheel weights
Photographic film and paper
Propellents for space-related equipment
There are still uses for mercury across the globe that have been difficult to phase out due to our reliance. Many of these objects only contain small amounts, but regardless of any amount of mercury, the vapours within are dangerous. The following household products may still contain mercury:
Fluorescent lamps
Electrical switches and relays
Measuring devices
Amalgam fillings
Batteries
Paints and varnishes
How to dispose of mercury products
When you come across a product that may contain traces of mercury, you should take responsibility to dispose of it properly. This is particularly true for electronic products such as mobile phones and television sets which often contain mercury-containing backlights.
There are a number of ways you can dispose of mercury-containing products. You can drop off the product at a designated hazardous waste collection site. You could also search for local hazardous waste disposal services specialising in mercury disposal, or you can check your local council's website for advice on disposing of hazardous waste:
Whichever option you choose, you must follow the correct procedures for disposing of mercury-containing products. Failure to do so could result in the product ending up in landfill or in the environment, which could cause significant damage to the environment and to human health.
How to act when mercury spills
As soon as you notice a mercury spill, you must evacuate the area and keep it isolated. We recommend that you ventilate the room with open windows and external doors, but you should only do so if it is safe, or you have a mask and gloves on. You should then call a specialist cleaning company to clean up the spillage.
A spill larger than one pound is considered dangerous, requiring a professional cleaning team to treat it. They will wear personal protective and respiratory equipment to protect their health and work hard to remedy the issue.
There are a number of steps you should take to stay safe before professional assistance arrives. Poison Control suggests the following advice:
Block the site
Either barricade or put signs around the affected area so that others know not to enter the room.
Keep pets and children away
Children and pets should stay away from mercury at all times as they're unlikely to realise the extent of the dangers.
Wear gloves and a mask
If you must go near the affected area, make sure to wear rubber, nitrile or latex gloves and a protective face mask.
Beware of sharp items
There may be shattered glass or other sharp objects. Do not attempt to move or pick them up without the correct personal protective equipment.
Do not use a vacuum
You should not attempt to vacuum or dispose of the mercury without professional assistance. Mercury must be taken to a specific disposal site.
Contact medical professionals
If you or anyone ingested, inhaled or touched the mercury, you could be at risk of mercury poisoning. If you start to show symptoms, you must contact 111, and if this progresses you should dial 999 or attend A&E.
What are the symptoms of mercury exposure?
Mercury can damage the body in various ways, but each person will experience something different if they have succumbed to mercury poisoning. The severity of the poisoning will depend on the following factors:
Type of mercury
Rate of exposure (acute or chronic)
Duration of exposure
Route of exposure
Age and health of the exposed person
Those most vulnerable to mercury are young children, unborn babies and pregnant individuals. When mercury spills, these individuals must be evacuated first and prioritised in the event of an exposure.
Symptoms will differ depending on the factors above, from something minor and unnoticeable to clear signs of Minamata Disease. If you have been exposed to mercury and you begin to experience the following, you must contact 111 or 999 immediately:
Shaking
Headaches
Impairment
Muscle weakness
Uncontrollable twitching
Breathing difficulties
Slurred speech
Lack of coordination
Peripheral vision
We're ready to help
If you are experiencing a mercury spill, you must get in contact with our team immediately. Reach out to our team today at 0208 066 0360 or enquiries@icecleaning.co.uk for a rapid and efficient response to ensure your safety and contain the mercury.
We are a nationwide company and will clean regardless of where you are located, 24/7. 365 days a week. If you want to make sure that we offer mercury clean-up services near you, you can navigate our sitemap or call us now.