Next
Previous
How To Prevent House Fires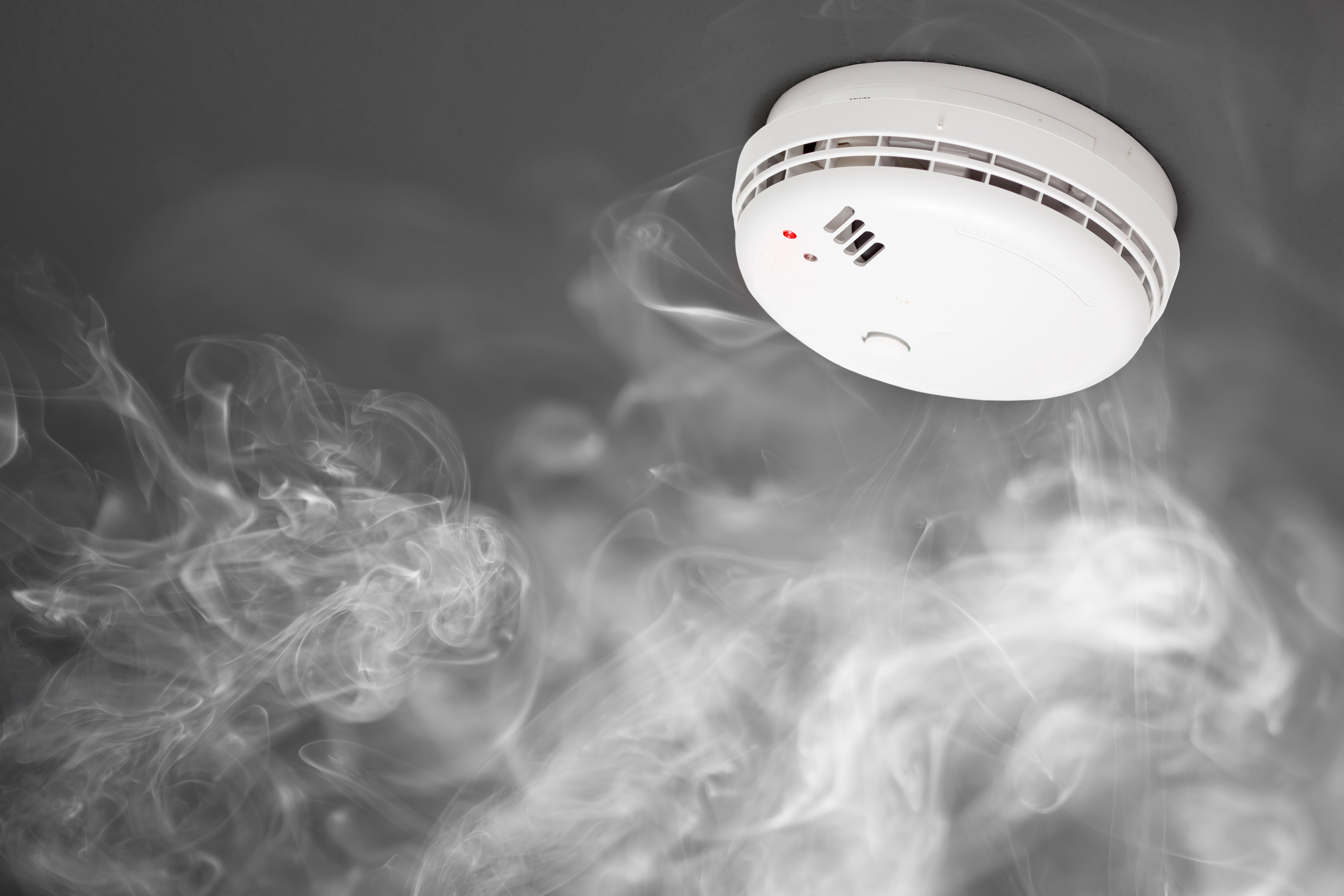 CONTENTS
Did you know that over 200 people fall victim to house fire deaths in the UK every year?
According to First Alert, of Britain's 37,000 house fires each year, around 200 deaths will arise.
The main cause of house fires in the UK is electrical equipment misuse. Figures by Morgan Clark show that cooking appliances account for over half of all fire-related incidents.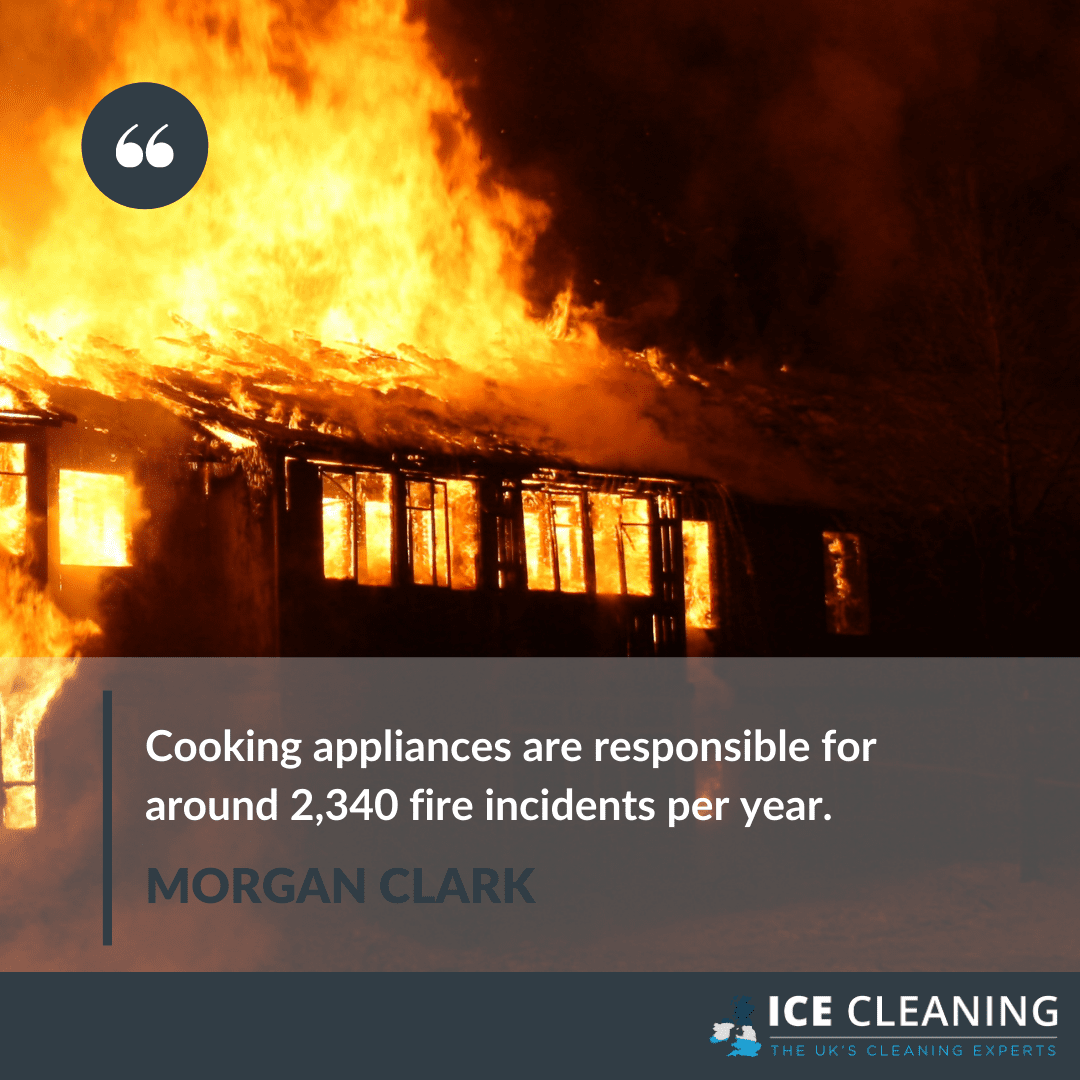 Non-cooking electrical appliances, such as hair straighteners or phone chargers, are also a significant contributor to house fires, accounting for around 8.6% of all incidents. More often than not, such electrical appliances overheat due to excess use.
For those who smoke, there is an additional risk. Both cigarettes and candles expose an open flame, increasing the risk of your home catching fire. Smokers' materials account for 9.9% of UK house fires, whilst candles are responsible for 6.7%.
But who is at fault?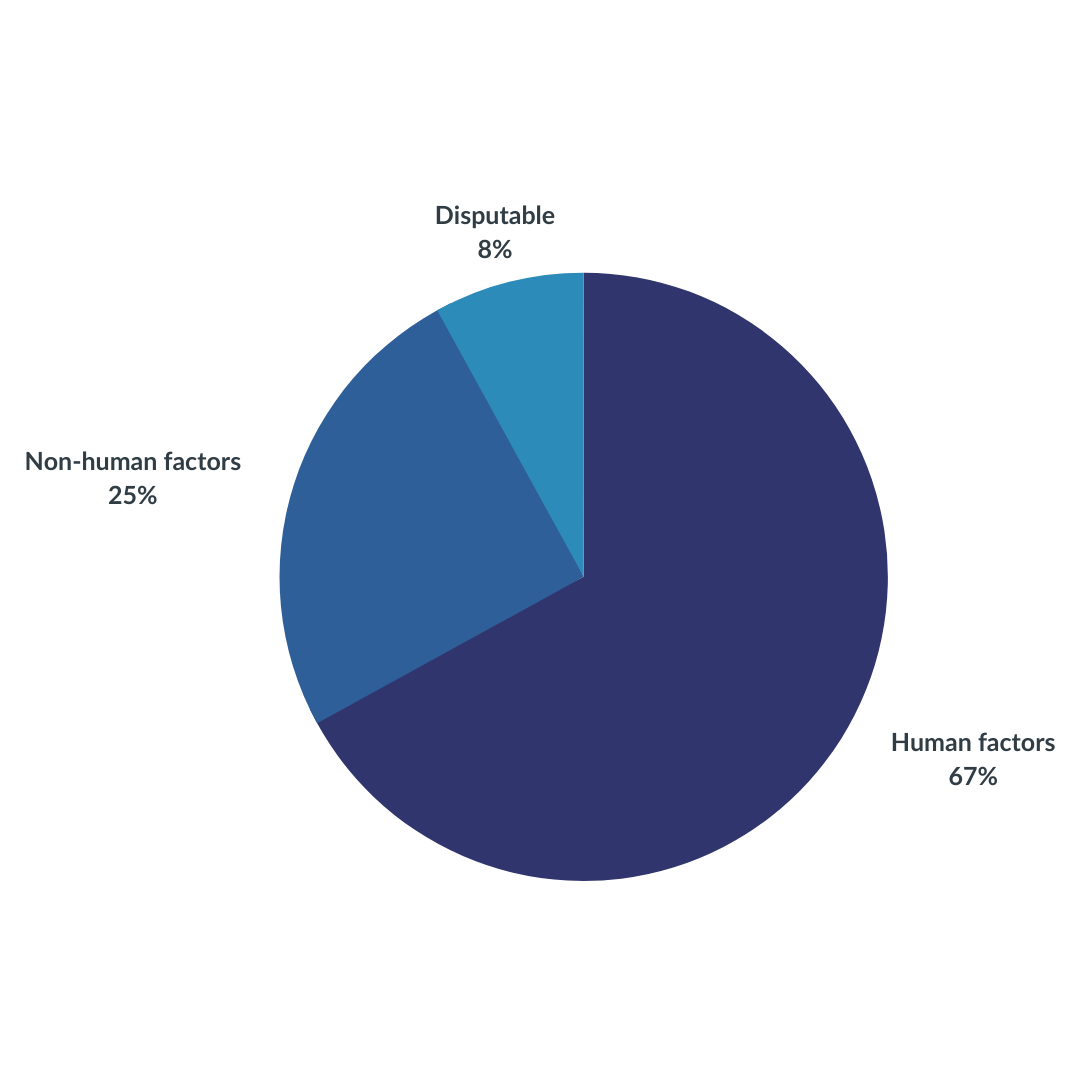 Unsurprisingly, the majority of accidental house fires in the UK are caused by human factors.
Around 17,843 house fires a year are caused by negligent behaviour. This equates to around 67%. Negligent behaviour includes everything from careless handling of flammable items to out-of-control bonfires.
At least 25% of house fires are caused by non-human factors, such as chimney fires and faulty appliances. Of course, if the product is defective, the manufacturer is at fault. Therefore, in the event of a fire caused by a faulty item, you may be able to claim compensation from the manufacturer.
What if the fire isn't an accident?
According to Morgan Stanley, up to 10% of all reported house fires are started deliberately. In 2019, deliberate fires claimed the lives of 52 Brits and left a further 1,014 seriously injured.
The penalties for arson vary. BSB Solicitors refers to arson as a confusing area of the law as there are a number of different offences to consider. It all depends on the offender's reason for committing the crime.
If the crime were committed with an intent to endanger life, the offender could get a lifetime sentence. Whereas, if the attack were an act of recklessness, it could be dealt with at a magistrate's court.
The majority of house fire fatalities take place between 10pm and 6am, whilst people are asleep. When you're asleep, your sense of smell decreases to almost non-existent. This means you'll be less likely to detect the smell of burning.
Netatmo states that domestic fires peak during winter months. As the weather cools, households source heat from fuel-burning devices, such as wood or coal-burning stoves. Such devices increase the risk of your home catching flame.
According to the Office for National Statistics, 24% of dwelling fires attended in 2020 had no smoke alarm at all. Moreover, smoke alarms were not present in 26% of fire-related fatalities. Installing a smoke alarm in your home can be the difference between life and death.
Even if you do have a fire alarm, it may not be sufficient. For example, mains powered smoke alarms have been known to have a higher failure rate than battery powered smoke alarms. The most common reasons for failure are:
System not set up correctly
System damaged by the fire
Fire not close enough to the detector
Fault in the system
A high number of incidents occur with faulty smoke alarms which fail to raise alert. Therefore, it's vital to regularly check your alarm. It's recommended that all domestic properties place smoke alarms on each floor to ensure adequate fire safety levels.
In the UK, landlords are legally required to install smoke detectors on every floor of the property that is used as living space. The law also requires that landlords must check that all smoke alarms are fully functional on the first day of each new tenancy agreement.
From then, it becomes the responsibility of the tenants to regularly check their smoke alarms. Though smoke detectors have an overall lifespan of 10 years, government guidelines suggest checking the batteries and alarm function at least once a month (Netatmo).
In the event of a house fire, timing is everything.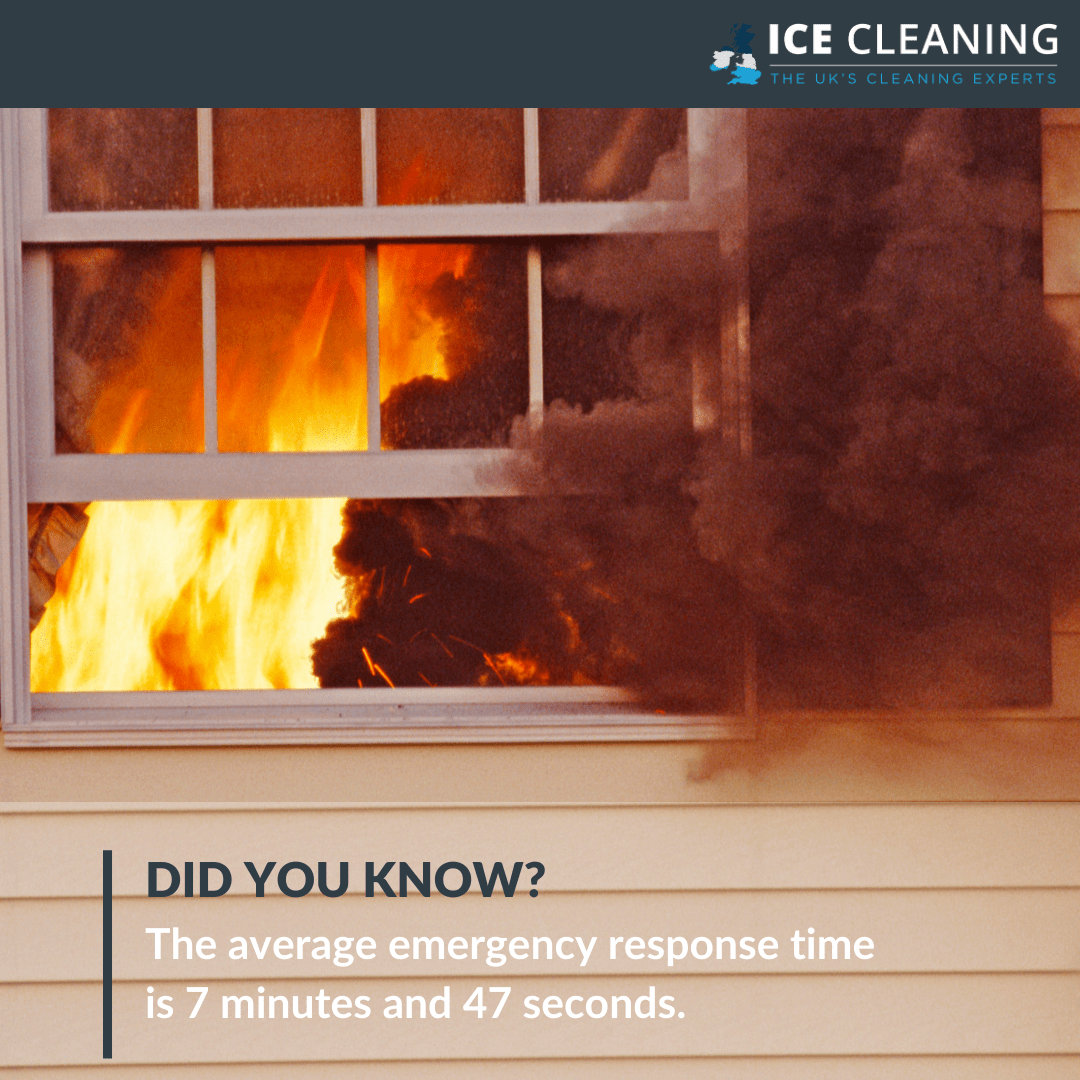 The average UK response time for the emergency services is 7 minutes and 47 seconds. Response times in metropolitan areas can be as quick as 6 minutes, whilst predominantly rural areas may experience 9-minute turnaround times (Home Office).
Once firefighters have put out the fire, it's up to you – the homeowner – to call for restoration services. It's important to organise for a team to come out as soon as possible to avoid further damage to the property.
Here at ICE Cleaning, we're on hand around the clock. We can be on site in just 60 minutes in the event of an emergency.
To find out more about our fire restoration services, give us a call on 0333 577 5805 or email us on enquiries@icecleaning.co.uk.
We're fully accredited
We place best practise, professional expertise and health and safety at the core of our business. We're fully compliant with all legal obligations. You can view a list of our accreditations below, or visit our Health & Safety page for more information.