Stadium
Cleaning London
Complete stadium cleans
Cleans before, during & after the event
Large team of trained technicians
Fully project managed
Stadium Cleaning In London
London's specialist stadium cleaning company.
We take a very flexible approach to each one of our customers to ensure the correct service solutions are met.
We've been keeping London's stadiums clean and sanitised for years, priding ourselves in offering care and detailed attention to all of our clients.
Led by experienced project managers and with a broad portfolio of customers, we have made a trustworthy and reliable name for ourselves as one of London's leading stadium cleaning companies.
Zoe Dunning
Sales Representative
Speak with me today,
I'm here to help
By asking you a few questions either via phone or email I can immediately provide a realistic estimation of the cost.
Why choose us?
COVID-19 secure
Nationwide coverage, available 24/7
Able to arrive within 60 minutes of your call
Free survey provided prior to quotation
Emergency response team
Offer a bespoke service designed to suit all your needs
All technicians hold professional health and safety qualifications, including BICSc, IOSH, Dewpoint Professional & Safe Contractor
We're fully accredited
We place best practise, professional expertise and health and safety at the core of our business. We're fully compliant with all legal obligations. You can view a list of our accreditations below, or visit our Health & Safety page for more information.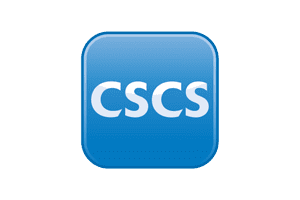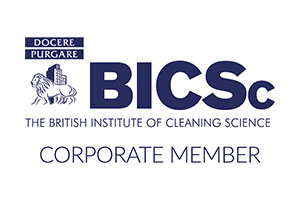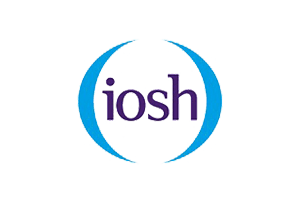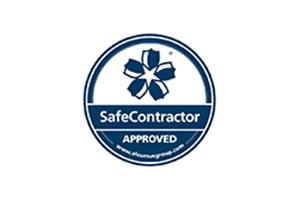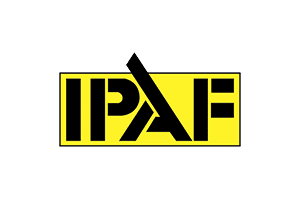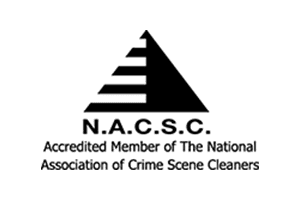 Why Choose ICE Cleaning
Our ICE technicians have years of experience within stadium cleaning. They, therefore, understand the planning and logistics required to successfully and thoroughly clean a large-scale London commercial area. We believe this is what sets us apart from our competitors. When it comes to an ICE cleaning stadium clean, we will always have a specific plan as to how we are going to tackle the job, unlike many other companies who will just get started. We understand time is money. Therefore, we want to get the job done as quickly as we can but in a systematic way.
Our highly trained professional technicians are very experienced in large scale operations and have access to the industries latest technologies and solutions. This allows us to ensure every part of the stadium is cleaned to the utmost highest standard. If you need a stadium cleaning London company to enhance your customer's experience, look no further. Give ICE a call on 0208 066 0360 and speak to one of our support team members who can run you through our process.
Enhance Your London Customers Experience
Cleanliness plays an integral part in the overall customer experience. As stadiums experience a high-footfall of traffic, especially within London, maintaining cleanliness in this type of condition can be a challenging task. However, with the right project managers on the job, anything is possible, especially if ICE cleaning is on the job.
ICE cleaning can fit in seamlessly, contributing to the success of your London business by ensuring all corners of your stadium has been thoroughly cleaned before and after the event and high footfall areas are monitored throughout the event to ensure standards are kept to a high level.
What You Can Expect From A London Stadium Cleaning Company
Ensuring the main areas at a stadium is of enormous importance to all spectators. After all, you want your customers to continue to return and have a pleasant experience for the entire duration. For reactive cleaning to deep cleans, ICE Cleaning is here to ensure that all high footfall areas are cleaned and sanitised to the highest of standards. We offer three primary services when it comes to cleaning a stadium; these are:
Deep Seat Clean
Deep cleaning the seating areas can be a tedious job, no matter how many technicians you devote to the service. From ensuring the metalwork hasn't become rusted to sanitising the concrete around the seats, we can work at a time that best suits you.
Rubbish And Waste Pick Up
Removing and disposing of all rubbish at the end of the event can be a monumental task. The goal is to rid all waste and rubbish before it has a chance to be blown or kicked all over the stadium, which results in rodents and insects beginning to fester. ICE can send over as many technicians as needed to rid your stadium of all rubbish within your chosen time limit.
Gum Removal
Gum gets everywhere and is a nuisance to remove, from being on the back of seats, under them and on the concrete around, it not only is unsightly to look at but also can pose a health issue if touched by your customers. Gum can make the entire stadium look un-cared for, which usually results in your customers treating the area the same way they view it, which will only make the issue worse. ICE cleaning has a specialist gum removal team and machines who routinely undertake the removal of gum at various sites throughout the London area.
Deep Cleaning Response To COVID-19
COVID-19 highlighted the importance of cleanliness on all surfaces and encouraged us to understand just how easy it is to touch a contaminated surface and spread the virus around. Here at ICE, we are available 24/7 for emergency call-out services for situations such as a virus outbreak after a stadium event. We have the latest and most effective technology and solutions that are four times more effective than any disinfectant at eradicating viruses, bacteria and COVID-19 from any surfaces. The chemicals we used will disinfect the area and kill all forms of harmful toxins, protecting for up to 28 days. We do recommend a re-spray every 25 days to ensure the surfaces are protected.
Cleaning Report
At ICE cleaning we will always provide our clients with a pre and post "health and safety risk cleaning report", which has been designed to enable a comprehensive cleaning checklist of the stadium. This report will include any observations and recommendations of any remedial work that may require an engineer. Our project manager will check everything around the stadium is in tip-top condition, and no hazards are present, we will identify and report any issues or faults regarding wear on fans, bulbs, and any filters we feel needs replacing.