Next
Previous
What Kills Black Mould?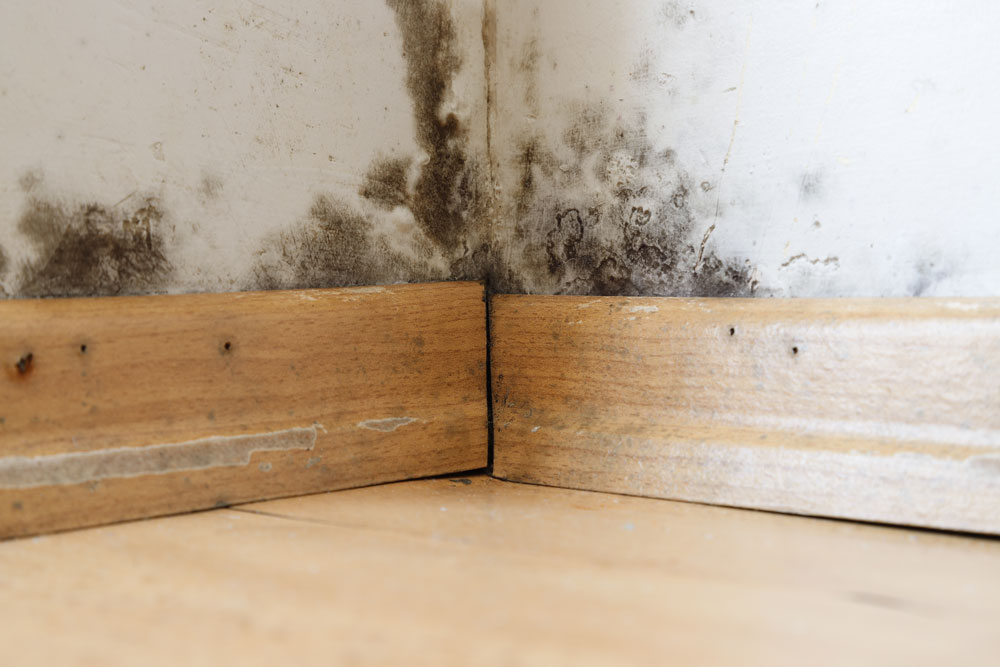 CONTENTS
As soon as you spot black mould in your home, you must contact mould removal professionals. If left unchecked, mould problems can put people at risk of serious health problems. Young children, elderly people, and those with pre-existing health conditions are particularly vulnerable to exposure.
Our mould remediation services can quickly restore your property to a safe environment. We are a corporate member of Dewpoint Professional, and our nine-stage mould removal process can eliminate all the mould in your home, including airborne mould.
Continue reading to learn more about black mould and how to remove it from your property.
What is black mould?
Mould is a type of fungus that thrives in damp and humid conditions. It often lurks on materials with high cellulose content like wood, fibreboard, paper, and lint.
Black mould is an umbrella term for moulds that are dark or black in colour. The most common types of black mould include Stachybotrys chartarum, Alternaria, and Cladosporium.
Black mould has a reputation for being a dangerous, toxic form of mould. While some types of black mould do produce mycotoxins (toxic compounds), not all do. You can discover more about the health risks of black mould later in this blog.
What causes black mould?
Mould needs three things to grow: organic material (like wood and some types of fabric), warmth, and excess moisture. It is usually caused by:
Rising and penetrating damp
Condensation
High humidity
Flooding
Poor ventilation
Drying clothes indoors
You can often find it in basements, bathrooms, and kitchens. You might also spot black mould growing on silicone sealant and grout, on the walls and ceiling, and on window sills.
The health risks of black mould exposure
All types of mould can pose serious threats to your health. Mould releases allergens and irritants. When inhaled, ingested, or touched, mould can trigger an allergic reaction including sneezing, coughing, and eye and skin irritation. It can also cause respiratory infections and asthma attacks.
The kinds of black mould that produce toxic compounds can cause more serious issues. This includes fatal asthma attacks and sick building syndrome. It has been linked to acute idiopathic pulmonary haemorrhage in infants, too. You can learn more about the dangers of black mould here.
Mould can damage your property, as well. It feeds on organic material like fabric, paper, and wood, and can cause them to deteriorate over time. If mould starts growing on building materials, it could even affect the structural integrity of your home.
Can you kill black mould?
You cannot technically kill mould as its spores are a constant presence in our environment. But you can remove mould growth from surfaces.
However, this must be left to mould specialists. You can learn more about why you can't kill mould in this blog.
How to remove black mould from your home
Despite the mould cleaning hacks recommended online, you should not attempt to remediate black mould yourself. Common household cleaning products like bleach, hydrogen peroxide, and tea tree oil might seem effective initially. However, they only remove the visible signs.
Bleach, for example, just lightens the mould stains while the fungus continues to grow. These solutions also fail to penetrate porous surfaces where mould tends to bury its roots deep, like in wood and fabric. They can even damage or discolour the surface.
Professionals, on the other hand, will have the advanced products and equipment for a thorough clean. They can also address the damp issues that caused the initial growth, too.
Mould removal is dangerous without personal protective equipment (PPE), as well. Aggravating the mould causes it to release spores into the air which you can easily inhale.
Mould cleaners will have the appropriate PPE to safely clean your home. They can contain the affected area to stop these spores travelling elsewhere in the property during the mould treatment.
Our technicians can even advise on how to prevent mould returning in the future. You can be sure that the mould will be gone for good and the air quality will have significantly improved. To learn more about how to remove black mould, check out this blog.
Book your mould removal today
We have mould specialists stationed across the UK who are available 24/7, 365 days a year. With every mould remediation we also offer a lifetime guarantee*. If the mould comes back after treatment, we will return to site and get rid of it for free.
To get a free site survey and no-obligation quote for our mould cleaning services, speak to our friendly team on 0208 066 0360 or at enquiries@icecleaning.co.uk.
*subject to advisories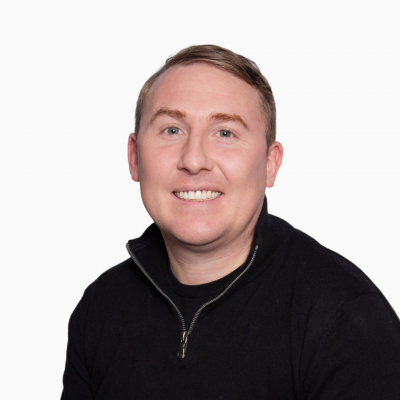 Reilly Peters
Sales Representative
Speak with me today,
I'm here to help
By asking you a few questions either via phone or email I can immediately provide a realistic estimation of the cost.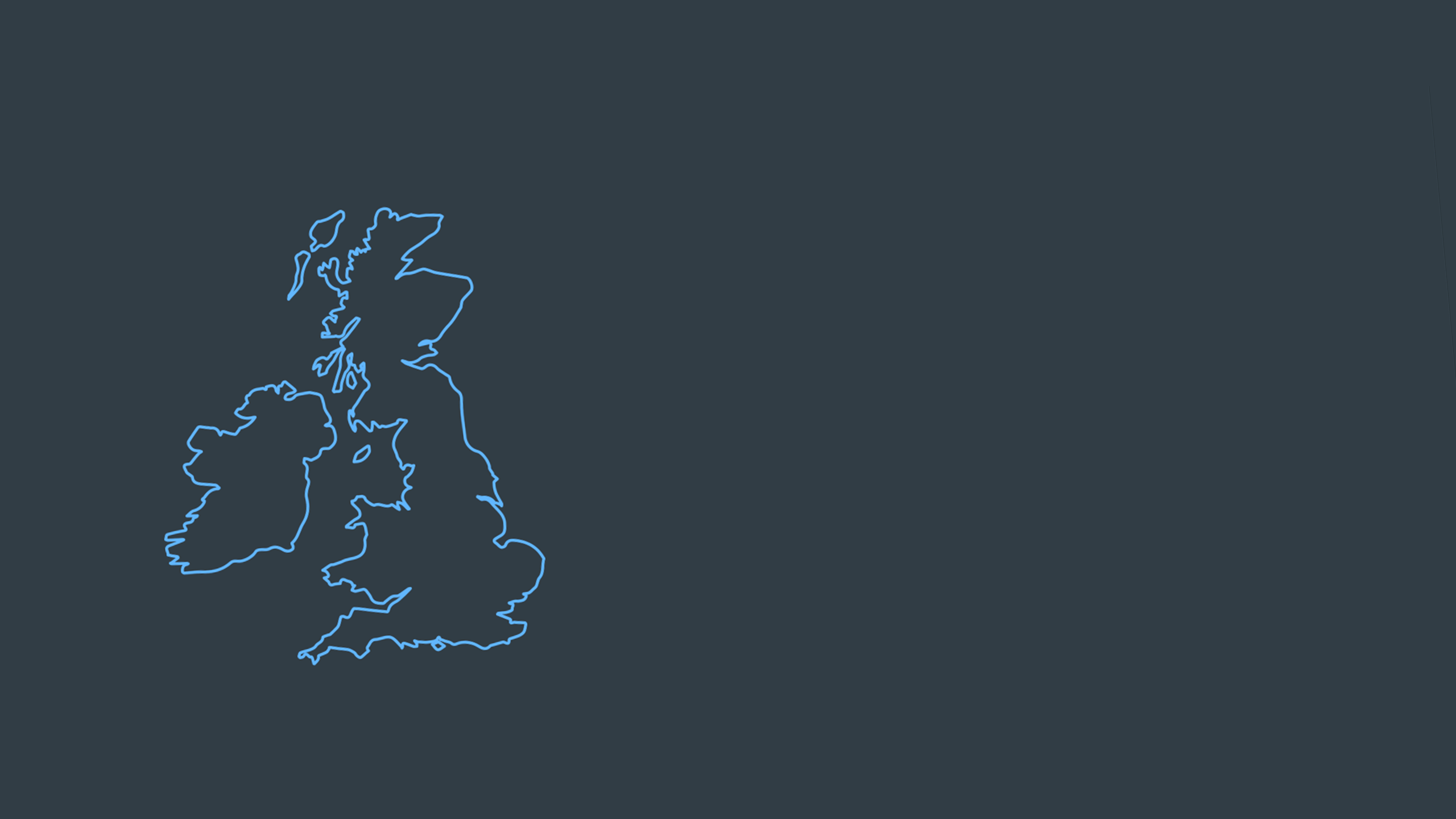 Why choose us?
Cater to a wide variety of cleaning situations
Nationwide coverage, available 24/7
Cater to commercial and domestic clients
Free survey provided prior to quotation
Emergency response team
Offer a bespoke service designed to suit all your needs
All technicians hold professional health and safety qualifications, including BICSc, IOSH, Dewpoint Professional & Safe Contractor
We're fully accredited
We place best practise, professional expertise and health and safety at the core of our business. We're fully compliant with all legal obligations. You can view a list of our accreditations below, or visit our Health & Safety page for more information.