Industrial
Cleaning London
Express nationwide response
Industry-leading equipment
Fully trained, H&S compliant technicians
Exceptional results
Industrial Cleaning London
We're industry accredited experts and one of the leading companies within the field of industrial cleaning among the UK.
Our London's leading industrial cleaning services are available 24/7 and we can be on site within 60 minutes.
We're an industrial cleaning specialist service, equipped with the technology and equipment to tackle any situation thrown our way London wide.
Our industrial cleaning technicians work throughout the London areas to deliver a variety of industrial cleaning services, with a wide range of state-of-the-art technology at our disposal, we can guarantee the task will be carried out professionally and efficiently.
Our London based team of industrial cleaners are highly trained to understand the scientific process behind all of the methods we use.
Whether it's a routine cleaning within an industrial environment such as a warehouse or factory, or it's a commercial site or home clean up following a construction, our specialist's team has the knowledge, equipment and expertise to help you maintain a hygienic and clean environment.
Zoe Dunning
Sales Representative
Speak with me today,
I'm here to help
By asking you a few questions either via phone or email I can immediately provide a realistic estimation of the cost.
We're fully accredited
We place best practise, professional expertise and health and safety at the core of our business. We're fully compliant with all legal obligations. You can view a list of our accreditations below, or visit our Health & Safety page for more information.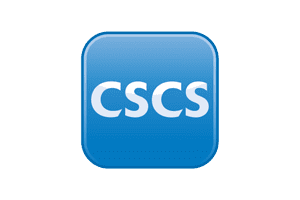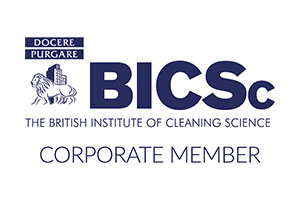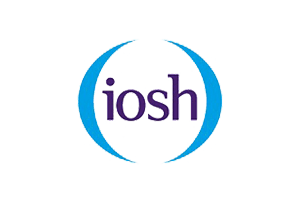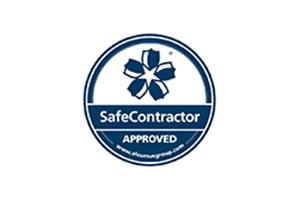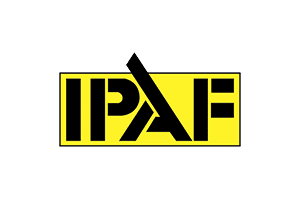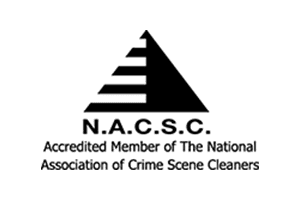 Our Industrial Cleaning Services
From speaking to our current customers, we realise that the majority of businesses regularly puts off industrial cleaning. There is a stigma that many believe this type of cleaning will cause disruption and downtime to their business.
However, this is not the case here at ICE; a large-scale cleaning service doesn't have to be a logistical nightmare. When you choose a highly professional and efficient company such as ICE, we will work out a schedule with you, to work either when you are not in the property, or in non-peak hours to stop any form of disruption.
Here at ICE we off a wide variety of industrial cleaning services, whatever your needs are. Contact us today and see how our leading industrial cleaning services can help you.
Our industrial cleaning services include but are not limited to:
Why Choose Us For Your Industrial Cleaning
While many companies can give you a standard industrial cleaning service, none of them will go the extra mile or clean quite as thoroughly as we do here at ICE. Our customers are at the heart of everything we do; our job is to ensure your staff are working within a safe and hygienically clean environment.
Our technicians are dispersed throughout the central and greater London area waiting for your call. Our response times are like no other, we will be onsite within 60 minutes, and your enquiry will always be dealt with discreetly and swiftly. As a professional emergency clean, up and remediation company we completely understand that time is of the essence, therefore we will be onsite at a time that best suits you, whether that is 2 am or 6 pm, we are here for you.
Don't believe us? Read our customer reviews to tell you all you need to know.
"The cleaning services ice cleaning have done for us here are great. The deep clean and sanitise made such as difference around the building for us while getting ready to reopen to comply with the new regulations set by the government"

On behalf of Wimbledon School of English Limited
We are also fully licenced to carry out and clear any form of hazardous waste and a variety of other substances. Therefore, we can complete a two in one job, meaning you do not have to split a project between a variety of companies.
Why You Need A Professional
Industrial cleaning should never be attempted if you have not been trained or have the knowledge or experience to carry out such tasks. Our technicians have to work in extremely confined spaces that pose a variety of health and safety issues.
The safety of our teams becomes even more at risk when equipment such as high-pressure jetting comes into play, because of the amount of power generated from the machine. A routine hazard check is recorded before any sort of cleaning commences, to allow us to discuss any issues that we may be concerned about during our cleaning process.
This is why only someone who has been through vigorous training should perform these types of cleans. Do not put yourself or employees at risk if you don't have the experience, training or knowledge.
Areas We Service
We are proud to have years of experience in industrial cleaning, our services range from north London, right down to the south-east London area, such as Greenwich, as well as the rest of the UK. So, if your business or property is based within the London region, please contact us for a free quote today or to have a chat if you are looking for advice. We cover the entire Greater London area; therefore, we are available and have the capacity for all surrounding regions.